By Dr. Ana Gugushovska , Oral Surgeon 
Lately advanced medical technology has brought the rapid development in the oral surgery, and the medical concepts of humanity, painless, minimally invasive, safe and comfortable are rapidly accepted by the patients and doctors. Many advanced techniques and equipments have been used in the dentoalveolar surgery.One of them is ultrasonic bone surgery(piezo surgery)device.
Why the piezo surgery technology is a cut above the average. When it comes to cutting bone, you can of course use traditional burs and saws. They do cut bone, too – but they do not differentiate: any soft tissue getting in their way will also be cut. The special ultrasonic microvibrations of the original piezo surgery technique cut bone – and nothing else.
Numerous protocols including conventional diamond round bur, safe scraper,rongeur pliers and gouge shaped bone chisel have been proposed to simplify osteotomy and osteoplasty in bone surgery before this technique was created. But only ultrasonic osteotomy could reach high levels of precision and safety as compared to those instruments.
No soft tissue is damaged, which allows you to work with a precision that facilitates not only surgery itself, but reduces postoperative discomfort for your patients at the same time.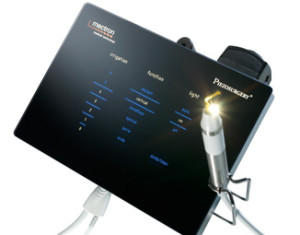 Piezo surgery development was encouraged by the need for high levels of precision and safety in bone surgery compared with that achieved by standard bur and saw instruments. As a technique spread because of its ease of use and safety. The piezoelectric effect occurs when an electric current is passed around a stack of crystals and they start to vibrate at a precise frequency. The amplitude of these microvibrations allows a clean, precise and controlled cut of bony structures without causing destruction of soft tissue (including nerves, blood vessels and oral mucosa) .
Since its introduction, piezosurgery has established an important role in various aspects of dentistry and dental implantology and oral surgery.
Piezo surgery provides micrometric cuts for minimally invasive surgeries with maximum surgical precision and intra-operative tactile sensation.
It represents an innovative technique, as it offers the oral surgeon the opportunity of making precise bone cuts without damaging any soft tissue, minimizing the invasiveness of surgical procedure.
Nerves, vessels and membranes will not be injured while cutting bone and in that way offers maximum safety for surgeons and patients. It also reduces damage to osteocytes and permits good survival of bony cells during harvesting of bone. Surgical reconstruction of bony defects in the oral cavity can often be challenging since thin and fragile bony structures are especially prone to fracture cased by bulky cutting tips or the application of significant pressure by conventional mechanical instruments. The use of modulated ultrasound (piezosurgery) makes it possible to overcome such complications as a result of the precise and minimally invasive surgery technique which is limited to mineralized hard tissue.
The cavitation effect of the ultrasonic movements lead to almost blood-free surgical site,offering maximum intra-operative visibility . Compared to traditional methods, it enables optimal healing because it reduces the postsurgery swelling and discomfort.
The main indications in oral surgery are sinus lift, bone graft harvesting, osteogenic distraction, ridge expansion, endodontic surgery, periodontal surgery, inferior alveolar nerve decompression, cyst removal, dental extraction, impacted tooth removal and of course dental implant placement.
Because piezo surgery respects soft tissues and reduces intra-operative bleeding, the overall iatrogenic trauma is reduced, with immediate, tangible patient benefits. Patients don't loose as much blood, they do not experience as much post-operative swelling, and overall report reduced discomfort associated with the surgical procedure. Thanks to these benefits, more and more patients are requesting piezosurgery to be part of their treatment.
In conclusion, piezo surgery is changing perspectives and promising technical modality for different aspects of bone surgery with a rapidly increasing number of indications throughout the whole field of surgery.
[youtube id=" https://youtu.be/MLHly9tiveg" width="600″ height="350″ autoplay="no" api_params="" class=""]
READ MORE:
https://www.dovepress.com/piezosurgery-in-implant-dentistry-peer-reviewed-fulltext-article-CCIDE
http://www.ncbi.nlm.nih.gov/pubmed/18270888
http://www.ncbi.nlm.nih.gov/pubmed/25304142
http://dental.mectron.com/fileadmin/user_upload/dental/general/pdf/product_brochures/ml_bro_ps_abstract.pdf
https://www.researchgate.net/publication/5581023_Ultrasonic_bone_cutting_in_oral_surgery